The Faulty Assumption Most Leaders Make about EQ
Published July 25, 2017
The term "emotional intelligence" has gained widespread popularity in leadership circles. This is cause for celebration. For too long, leadership evaluations and decisions have been plagued by tunnel vision, measuring the results of someone's leadership using only the most surface level metrics: sales growth, church size or attendance, market growth, revenues or profits, number of homeless people fed, etc. However an organization defined "success" was the metric used to measure the effectiveness of a leader, even though it only reflected the superficial numerical results of the mission.
The truth is that all leaders make a bigger impact in another important domain—their "wake" as I like to call it.
A leader's wake is composed of the ripples and effects of their own emotional expression and how they interact with others. As Travis Bradbury reminded us at last year's Summit, to be truly effective, a leader must possess awareness of self, awareness of others, and the ability to manage both. That is a much taller order than just "running up the numbers." It assumes some serious "equipment" inside the leader's head and heart.
As Peter puts it, "For this very reason, make every effort to add to your faith goodness; and to goodness, knowledge; and to knowledge, self-control; and to self-control, perseverance; and to perseverance, godliness; and to godliness, mutual affection; and to mutual affection, love. For if you possess these qualities in increasing measure, they will keep you from being ineffective and unproductive in your knowledge of our Lord Jesus Christ." (2 Peter 1:5-8) So, we see that both the Bible and leadership research emphasize the character components that undergird successful performance. The idea behind emotional intelligence is clear: build the equipment in a way that is conducive to emotional intelligence.
But how do we do that? In my experience, many leaders get this wrong.
The sad truth is that many of us start with a faulty assumption. We think we can learn emotional intelligence by way of great content in seminars, or podcasts or books. Nothing could be further from the truth.
The components of emotional intelligence, such as "self-awareness, self-management, relational awareness and relational management" require more than information alone. Gaining those abilities is a process of true emotional development. Many leaders rely too heavily on information, ignoring the necessity of relational and experiential development that would nurture and grow the emotional intelligence they need.
Said another way, leaders need a "process" of development beyond simply consuming information. This process must include developmental relationships with the right people, combined with experiential learning.
1) Leaders need real relationships with others who can first see what they can't see, make the leader aware of what they can't see and then to teach and model those new "self and other" skills to that leader to practice in real time. We know from neuroscience that change requires not only awareness, but also relationships that focus on the awareness of how we need to change.
2) Another crucial factor is called "deliberate practice." This is where the leader can be further made aware of what is needed to manage self and others more effectively, and work it out in real-life situations.
So, my advice in thinking about your own leadership development and the development of the people you steward is this: Gain informational awareness. It is essential.
But also, gain feedback awareness from others about how that information applies to you and your mission, especially stakeholders in your performance. They are the ones who live in your "wake." Enlist the help of wise and skilled "others" who can help you know what and how you need to change, as well as how to get there through feedback, skills-building and deliberate practice. In that combination of relational support, awareness, focused attention and practice over time in a structured way, literal new equipment will begin to develop in your heart, mind and soul.
And you will do what Peter said: you will avoid being unproductive and ineffective in your leadership work.
God Bless,
Henry
Never Miss the Powerful Leadership Insights Published Here Regularly!
About the Author(s)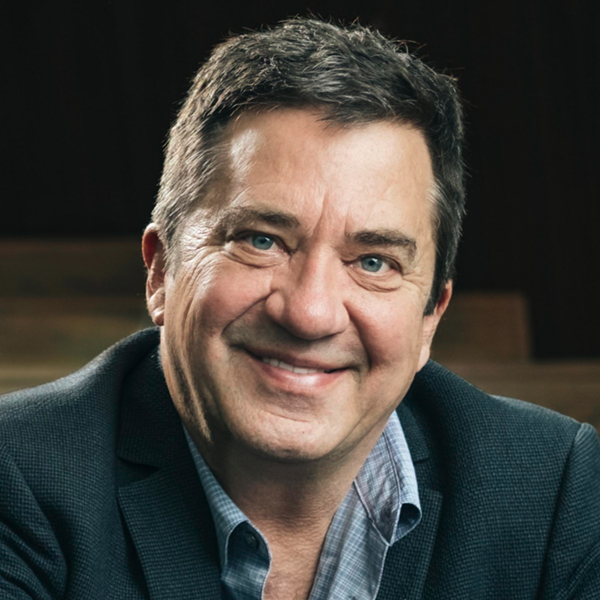 Clinical Psychologist & Acclaimed Leadership Expert
Dr. Cloud is an acclaimed leadership expert and psychologist who draws on his extensive experience in business, leadership consulting, clinical psychology and church ministry, imparting practical and effective wisdom for growing in Christ. Dr. Cloud is a New York Times best-selling author with more than 45 of his books selling over 20 million copies; his book Boundaries sold over 8 million copies, changing countless lives. For over three decades, Dr. Cloud has counseled hundreds of individuals and served thousands of churches and ministries around the globe.
Years at GLS 1996, 2005, 2011, 2013, 2016